An Abundant Source of Clean Energy
Energy generation from waste heat employs a steam or anORC process similar to that found in geothermalpower plants. It produces valuable energy fromheat that would otherwise remain unused.Waste heat can be recovered from flue, stack,vent and combustion gases across a range oftemperatures in numerous industrial processes.Examples where it can be employed includenatural gas compressor stations, chemical plants,petroleum refineries, pulp and paper mills, andcement factories. Our solutions are able to collect heat from one ormore sources, which may be liquid, gaseous or acombination of the two.
Customized Industrial Solutions
The basic principles of waste heat recoverysolutions are similar to those of geothermalapplications.However, design parameters for waste heatapplications need to take high temperaturesinto account. This influences the selection of theoptimal working fluid for the process. In somecases, input temperatures might be reduced in the ORC system so that low-cost working fluids canbe used. For higher temperatures, Rabco Energyexperts can also determine whether a trans-criticalprocess is the best option. As a rule of thumb: Waste heat power generationis an excellent investment at industrial sites witha capacity factor above 60 % (more than 5250operating hours/year).
Customer Benefits
Both standard and trans-critical solutions toensure optimal power generation
Able to collect heat from liquid, gaseous andmultiple sources
Little or no impact on main industrialprocesses
Reduced emissions through lower powerconsumption
Flexible plant design to fit available space onsite
Potential eligibility for emission-certificatecredits (depending on country or region).
Electricity can be generated for internal plant useor sold back to the power grid for an additionaland steady revenue stream.
A LIFETIME OF PERFORMANCE
Our power plants are designed for many years of reliable, efficient performance.We are here to guide customers through every step of the plant lifecycle.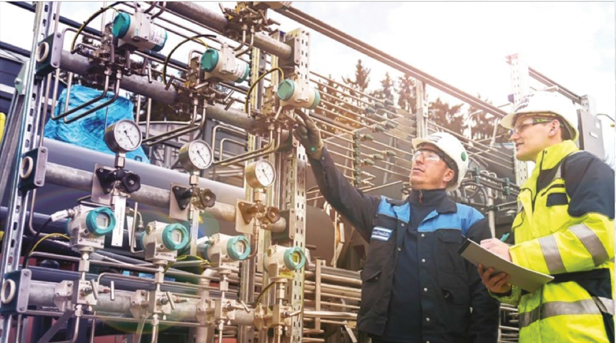 Tailor-Made Solutions
From initial site studies, product design, and set- up, through commissioning, processoptimization, service and personnel training, our specialists are ready to provideassistance. Backed by decades of expertise, our experts will draft solutions to createthe best returns.Whenever customer or process requirements change, we are ready to assist. Initial plant designs can even be tailored in advance to accommodate later structuraladditions – such as a new heat exchanger – with minimal overhead.
Years of Sustainable Productivity
Our service offering is far from finished when a plant is commissioned. We are here toensure a smooth transition into full-fledged plant operations With an eye on the future, our dedicated team of Aftermarket services specialists canevaluate the optimization potential in a future running project.